UPDATE 3-HP switches key executives, dashes hopes for 2014 revenue growth
HP revamps FlexFabric fixed and modular switches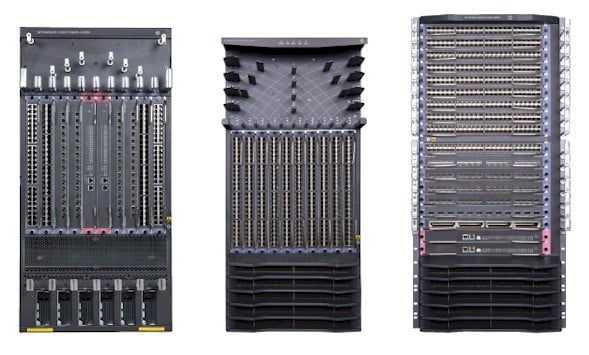 "That has become more challenging." To meet that challenge, Whitman made a key personnel move on Wednesday, replacing Dave Donatelli with Bill Veghte at the helm of HP's second-largest business division, the Enterprise Group. Donatelli, a rising star that Wall Street analysts once considered a candidate for a tech CEO position, relinquishes his post as chief of the unit, which sells server, storage and software services to large organizations. He will now focus on identifying early-stage technologies for investment, the company said. The executive engineered some of the company's most significant acquisitions in past years, including of 3Com and 3PAR, which helped catapult HP deeper into the networking and storage markets, respectively. Whitman told analysts on the conference call the computing giant was "back in the market" for strategic acquisitions, which she saw as essential to a continued transformation. Veghte takes over immediately as head of the division, and will not be replaced as HP's chief operating officer. Veghte joined HP in 2010 after a 20-year career at Microsoft Corp , which culminated in his heading the business side of the Windows unit. He also worked on developing and marketing Microsoft's server software. REVENUE SLIDES CEO Whitman, who took the reins at HP in September 2011, is trying to revive the company after years of board turmoil and a backdrop of rapidly declining global PC sales, but has not yet halted revenue declines.
For the original version including any supplementary images or video, visit
http://www.reuters.com/article/2013/08/21/hp-results-idUSL2N0GM1UC20130821
HP lures SMBs with tweaked servers, switches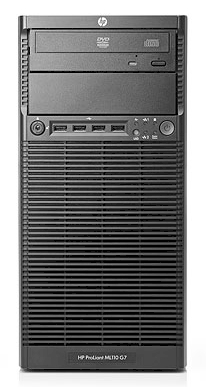 The machine has about half the latency of the Nexus 7010 switch from Cisco using F2 modules and offers about a third the cost per port and a third better density with 40Gb/sec ports than equivalent Cisco gear, according to Shaikh. HP will start shipping the FlexFabric 11900 switch at the end of June; prices start at $83,000 for a base configuration. The FlexFabric 12900 lineup has two shiny new core switches, and like the 11900 aggregation switches, these are the first such core switches in the industry that are enabled to support the OpenFlow 1.3 protocol. (El Reg will posit that this lead won't last long with everyone clamoring aboard the OpenFlow bandwagon these days.) The 12910 has ten linecards and the 12916 has sixteen linecards, as the name suggests, and the top-end box delivers 36Tb/sec of switching bandwidth and sports up to 768 10Gb/sec or 256 40Gb/sec Ethernet ports. Shaikh says that this is twice the switching capacity of Cisco's Nexus 7018 using its F2 modules and three times to 40Gb/sec port density of the Cisco Nexus 7010 switch using M2 modules. The two FlexFabric 12900 series core switches will be available this October, and pricing will be set then. Going after the Cisco ASR 1000 with the HSR 6800 carrier-class router On the routing front, HP has a new HSR 6800 series router, which bundles together routing, firewall, and virtual private networking functions. The router has a 2Tb/sec backplane that can handle 420 million packets per second of routing throughput.
For the original version including any supplementary images or video, visit
http://www.theregister.co.uk/2013/05/03/hp_mod_switches_routers_interop/
HP Opens Up Its Switches to OpenFlow
A base 8-port Fast Ethernet model costs $59; pricing for the other models was not available. The V1410 has a switching capacity of 48Gb/sec in the 24-port version, and has a port latency of 3.6 microseconds at Gigabit Ethernet speeds. This switch can handle up to 37.5 million packets per second (tested using 64 byte packets), and has 512KB of flash memory, which is used as a packet buffer. Moving up to management Gerhard Abeska, HP networking solutions marketing manager, says that the company has about a third of the worldwide managed-switch market in data centers, and the company is adding a new 48-port managed switch to complement the 8 and 24 port machines in the V1810 line that were announced about a year ago. The HP V1810 managed switch The V1810-24G Layer 2 Gigabit Ethernet switch announced last year had two additional SFP ports, and the V1810-48G has four SFP ports atop its 48 Gigabit Ethernet ports. The V1810-48G has 64MB of SDRAM and 8MB of flash, plus a packet buffer that weighs in at 1.5MB. It has a switching capacity of 104Gb/sec and can process up to 77.4 million packets per second (using 64 byte packets). A port hop costs you about 3.2 microseconds, so don't try to build a hedge fundtrading network with these puppies. The V1810-48G costs $959. To sweeten the ProLiant deals for SMBs, HP is offering a 15 per cent trade-in deal for customers getting rid of Dell, IBM, or Sun gear to get new ProLiant servers.
For the original version including any supplementary images or video, visit
http://www.theregister.co.uk/2011/06/21/hp_smb_server_switch_appsystem/
"We have been working with OpenFlow and had a special licensed version available for over four years," Saar Gillai, Vice President, Advanced Technology Group, and CTO at HP Networking told InternetNews.com. "Now, based on strong demand from our customers, we're putting out a fully supported commercial release that any of our customers can download and use on their switches." The move enables over 10 million switching ports that HP has deployed in the field to run OpenFlow. The basic idea with OpenFlow is that enterprises can connect multiple switches and even networks together to create a flow. Multiple vendors including Juniper Networks provide options for OpenFlow, though HP is the first Tier 1 vendor to offer full commercial support across a large footprint of its installed base. The commercially supported release of OpenFlow from HP goes beyond what had been available to HP customers in the past. Charles Clark, distinguished technologist at HP Networking explained to InternetNews.com that with the commercial support the offering is more robust and supportable. "We've been increasing performance to the system and also adding in diagnostics and troubleshooting to the system," Clark said. From an enterprise perspective, HP is not charging customers anything extra for the new OpenFlow capabilities. As such, if an enterprise already has a valid support subscription for an HP switch, they can get OpenFlow at no additional charge. A full OpenFlow deployment requires switches that are OpenFlow enabled as well as a controller to manage the flows.
For the original version including any supplementary images or video, visit
http://www.enterprisenetworkingplanet.com/netsysm/hp-opens-up-its-switches-to-openflow.html