Tufin Meets New Network Security Policy Challenges With An Expanded Vision: Security Policy Orchestration
All rights reserved. This material may not be published, broadcast, rewritten or redistributed. CHATHAM, N.J., Oct. 22, 2013 -- /PRNewswire/ --Tufin Technologies today unveiled its vision for Security Policy Orchestration and launched version R13-3 of the Tufin Orchestration Suite. Security Policy Orchestration defines a new paradigm for the automated implementation of network infrastructure changes. With Security Policy Orchestration, Tufin customers can automate network layer change processes, enabling them to accelerate service and application delivery and increase IT agility, while maintaining security and compliance throughout the network. Tufin's broader vision has been formulated following in-depth analysis of industry trends, input from its wide customer base, and input from its growing partner ecosystem. "Security Policy Orchestration goes far beyond the traditional configuration and risk assessment of individual firewalls. Interoperability between systems and integration with different network security devices is essential," said Ruvi Kitov, CEO of Tufin. "Over time, our solution has evolved into a centralized platform that enables organizations to automate end-to-end policy management for firewalls, switches, routers, and load balancers." "The Tufin Orchestration Suite has been a huge asset to our business, enabling us to implement network changes up to 80% faster," said Fritz Steinmann, Director and Head of Network Engineering at SIX Group Services AG. "Because the vast majority of firewall changes are application related, Tufin actually enables us to roll out applications faster, with best practices for security and compliance baked into the change process itself. So not only are we more efficient and agile, but as our requirements continue to evolve, Tufin ensures we can adjust our Network Security Policy accordingly." Evolution from Policy Management to Policy Orchestration Tufin has identified a number of recent industry developments in network security operations which necessitate the transition from management to orchestration: Virtualization has enabled acceleration of the change process at the server level this, in turn, is creating an increased demand for automation across IT and, specifically, at the network layer IT organizations are under pressure to match the speed, convenience and self-service provisioning of Cloud environments for internal application deployment Enterprise networks are becoming larger and more complex with numerous traffic routing and shaping technologies and multiple data centers Widespread use of stateful and next-gen firewalls for external and internal network segmentation has significantly increased the size of enterprise firewall estates and evolved security policy into complex rule sets that map how business is conducted over the network The collective impact of these developments on network and security operations tasks has had a profound impact on people, processes and technology. Security Policy Orchestration is a necessity in order to keep up with the demands of the business while ensuring security and preventing an outage or a breach. Unveiling the Tufin Orchestration Suite Version R13-3 The Tufin Orchestration Suite, reflects the evolution of Tufin's development strategy over the last several years.
For the original version including any supplementary images or video, visit
http://www.sacbee.com/2013/10/22/5841685/tufin-meets-new-network-security.html
Network security: Is new technology bypassing traditional controls?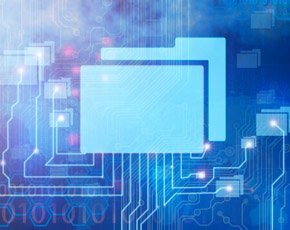 Network technology trends for 2012: Network security Complexity is the biggest challenge for large enterprises. Security vulnerabilities typically arise because of misconfigurations. With only 30% to 40% of firewall rule bases used, organisations tend to expose their networks to access for which there is no business purpose. "Data leakage is seldom a problem with technology. It is not an issue of data sneaking past network controls, but of misconfiguration of those controls and a reluctance to fix known misconfigurations for fear of blocking business access to the network," said Jody Brazil, founder and chief technology officer of Kansas-based security management firm FireMon. For large corporate and government networks, he said that in addition to reactive security information event management (SIEM) , there needs to be a complementary proactive capability to build a picture of overall risk by identifying all network access. This enables organisations to reduce risk by blocking unnecessary access paths before there is a security incident.
For the original version including any supplementary images or video, visit
http://www.computerweekly.com/news/2240158747/Network-Security-is-new-tech-by-passing-traditional-controls
SANS releases network security survey results
However, 80 percent are using some automated blocking - a large group (28 percent) set automatic blocking only for those events they can block with great assurance. Why aren't organizations using their IPS automated blocking features more? Results indicate that respondents want and need more information than their traditional IPS will give them before they can confidently turn on automatic blocking. Indeed, when respondents laid out their wish lists for a next-generation IPS, 79 percent say their next-generation IPSs must include more application awareness, 67 percent want more context awareness, 57 percent say they need more content awareness, and 56 percent would like full stack inspection included in their IPS capabilities. This question allowed multiple responses, and this ranking indicates that, above all,
hosting UK
respondents want smarter IPS devices that work with a variety of needs. "Given the industry trend toward simpler and easier interfaces, I was surprised that the overwhelming need expressed in our survey results was for more data," says SANS Analyst, Rob Vandenbrink, who authored the report. "They're also looking for better tools to integrate and process that data." To expand their IPS capabilities, respondents are planning to or are already connecting their IPS devices to other security inputs for a next-gen IPS "fabric-oriented" architecture so that their tools, working together, result in better visibility and analytics.
For the original version including any supplementary images or video, visit
http://www.ciol.com/ciol/news/199323/sans-releases-network-security-survey-results